PRODUCT CERTIFICATIONS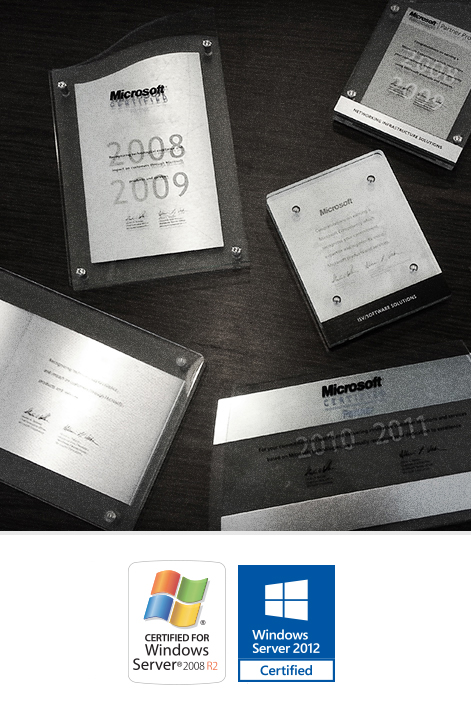 Certified for Windows Server 2008 R2 & 2012
Al-Amthal products have gained Windows 2008 R2 Certification by Microsoft in August 2011 and the new version of Al-Amthal products (version 11.0) has gained Windows Server 2012 Certification in September 2013, which makes it the first Middle Eastern developed ERP of its kind to become certified for these certifications. Al-Amthal products certified for this status includes:
Trading and Sales
Supply Chain & Procurement
Inventory Management
Accounting, Budgeting and Financial Reporting
Fixed Assets Management
HRMS & Payroll Management
Time Attendance
Customer/ Vendor Relationship Management
Business Intelligence Reporting Tool
Exchange Management (Foreign Exchange & Money Transfer)
Charity Management
Press Management ( Advertising & Distribution Management)
Service Management
Real Estate Management
Microsoft states: "Companies Certified for Windows Server 2008 R2 or 2012 are designed for line-of-business and mission-critical applications, and identifies applications that have been independently tested to meet the highest technical bar for:
platform compatibility
Windows fundamentals
stability
security
availability
reliability"
The "Certified for Windows server 2008 R2 and Windows server 2012" programs require applications to be tested on Windows Server 2008 R2 and Windows server 2012 in a Hyper-V environment. After having cleared this rigorous test, Al-Amthal's products were awarded this certification. Microsoft states "The Certified for Microsoft® Windows® 2008 R2 and Microsoft® Windows® 2012 logos identify hardware and software merchandise that meet or exceed certain quality standards of compatibility with the Microsoft Windows Server 2008 R2 and Microsoft Windows Server 2012 operating system'' To know more about Certified for Microsoft® Windows® Server 2008 R2 and 2012 (click here). View Al-Amthal's product listing in the Microsoft Windows Server Catalogue (click here)
ISO 9001:2008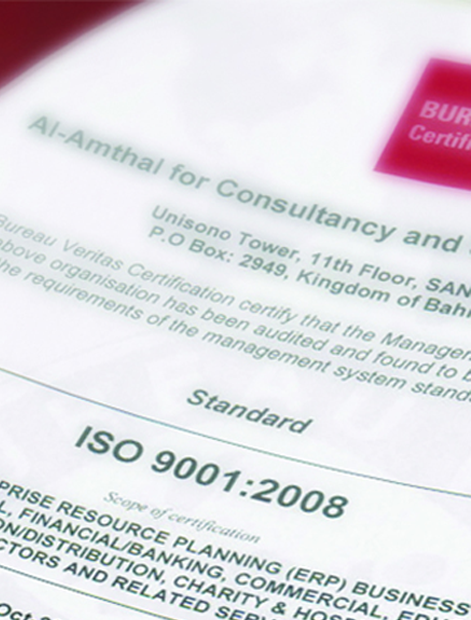 Amthal Group has been ISO 9001:2008 certified by BUREAU VERITAS Certification, the independent certification body of Bureau Veritas, who is the worldwide leader in the system certification services. This comprehensive audit of our management system was conducted to verify Al-Amthal's compliance with the requirments of international management system standards, including effectiveness of the client's management system. A full audit of processes covering our whole organization was conducted by the independent body Bureau Veritas that is recognized as symbol of excellence worldwide to ensure Amthal Group can match up to the standards of quality and transparency of processes befitting a world class quality management system.
ISO 9001:2008 Certification by Bureau Veritas Certification demonstrates Amthal's continued commitment to:
Maintain a superior Quality Management System (QMS)
International quality standard processes
Higher customer satisfaction rate
Professionalism and consistency in operations
What is ISO 9001 certification?
"ISO 9001 is an international standard related to quality management, applicable to any organization from all types of business sectors and activities. It is based on eight quality management principles (all fundamental to good business practices): - Customer focus - Leadership - Involvement of people - Process approach - System approach to management - Continual improvement - Fact based decision-making - Mutually beneficial supplier relationships"
For information source (click here)
MICROSOFT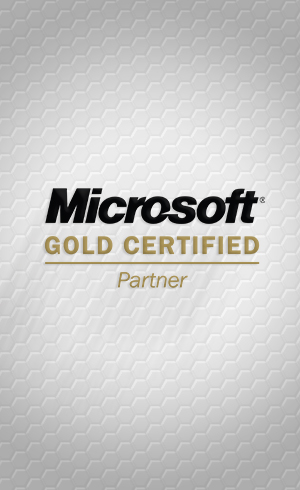 Microsoft ISV Gold Partner
Amthal Group was accredited as a Microsoft Certified Gold Partner in 2008. Having achieved this accreditation classifies us as an independent company that can "provide you with the highest levels of technical expertise, strategic thinking, and hands-on skills". Microsoft Certified Partners encompass a broad range of expertise and vendor affiliations and their real world perspective can help you prioritize and effectively deliver your technology solution.
Microsoft states "When you achieve the Microsoft Gold Software Development competency, you demonstrate greater value to your customers by showcasing best-in-class capabilities that have undergone a rigorous and auditable approval process."
Microsoft Pinpoint about Optimum, the original version of wolke
Microsoft PartnerPoint about Amthal Group

Services we offer as a Microsoft Certified Gold Partner
Refer to Microsoft source (from here)
We can deliver IT services to customers through a dedicated or shared hosting environment and manage software use rights for customers.
We can provide customers with the most current and capable Microsoft platform.
We can provide a service of testing and evaluating products internally before offering them to customers.
We can outsource data center services, install Microsoft products on servers under the day-to-day management and control of an outsourcing company.
We can install Microsoft products on devices that are located on customer's premises.
We can offer demonstrations and evaluations for service/product demos and provide customers with a free 60-day trial period.